Glasgow is a brilliant student city. Three world-class universities (the University of Glasgow and University of Strathclyde are within a few minutes walk of Canvas, and Strathclyde University is only 25 minutes away via public transport), lots of green spaces, great shopping, a glorious quayside and thousands of independent cafés, bars and restaurants.
It's also massive.
Thankfully, this isn't a problem when it comes to getting around. Glasgow has excellent public transport and is a very walkable city. Where it is a problem, though, is in narrowing down our favourite spots. Fitting them all into one blog post would give it a reading time greater than War and Peace. We couldn't do that to you.
So we decided to ask the residents of Canvas Glasgow where they like to go for coffee, food and walks instead.
Here's what they served up.
For coffee

"You can't go wrong with Starbucks. I enjoy a white chocolate frappuccino and a caramel macchiato, and it has inspired me to buy a coffee machine with my own Starbucks flavours." — Poppy
Poppy is right, you can't go wrong with a Starbucks. If a coffee spot inspires a student to go out and buy a coffee machine for their room, it's a winner in our book.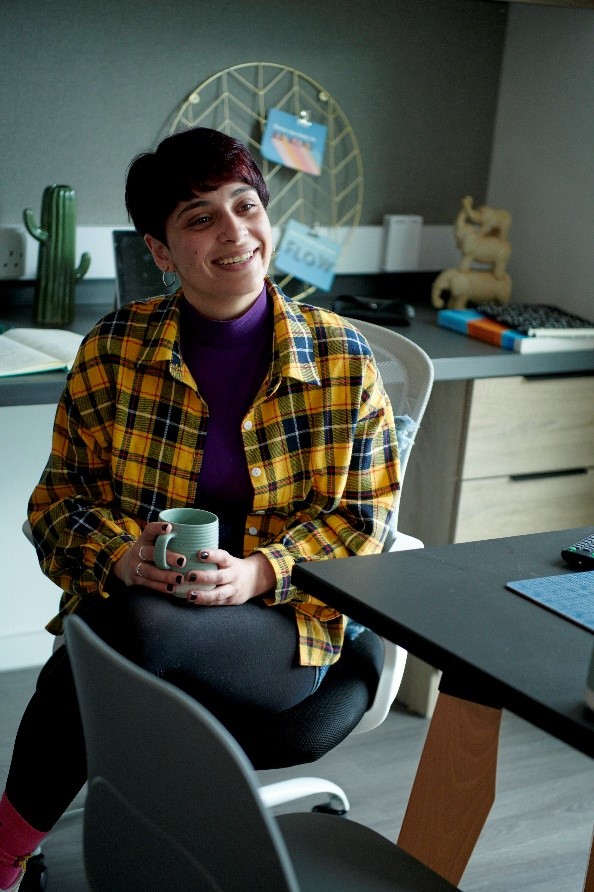 According to Google, there are 24 different places to get a Starbucks coffee in Glasgow. The nearest place to Canvas to get your fix is on Buchanan Street, close to the Gallery of Modern Art and only a 10-minute walk down North Hanover Street.
This part of the city, around Bath Street and West Nile Street, is buzzing with things to do. If you ever fancy a change from coffee to tea, pop into the famous Willow Tea Rooms for a brew and a scone or a full Scottish breakfast. If you're more of a pancakes for breakfast type of person, check out the sweet and savoury menu at Stack & Still.
Two of Glasgow's top music venues — BLOC+ and King Tut's Wah Wah — are also in this part of town and are both popular with students.
For food

"I normally go to one of my favourite takeaways on Elmbank Street. Moretto, the pizza there is superb! I highly recommend it. It does various types of foods. I was having dinner from Moretto pretty much every day during Ramadan." — Mohamed
Every university student coming to live in a new city needs a go-to takeaway and with Moretto, Mohamed has you covered.
The fact that he was eating here pretty much every day during Ramadan tells you the menu is stacked. As well as pizza, you'll find everything from fish & chips and jacket potatoes to burgers and kebabs, with plenty of vegan and veggie options across the board.
You can order in from Morettos, but if you decide to take the 20-minute stroll (or 5-minute bike ride) via Sauchiehall Street, you'll find other places nearby to enjoy a bite to eat and a drink if you ever want to try something different.
The Tiki Bar & Kitsch Inn, with its exotic Hawaiian-inspired food and drinks menu and the biggest beer garden in Glasgow, is a great place to spend time with pals on an evening or weekend.
And if homemade bread and cakes, creative cocktails and barista coffee are up your street, the bohemian Singl-end Café & Bakehouse Garnethill is a nice space to do some work on your laptop or catch up with friends.
For walking

"Glasgow Botanic Gardens and Kelvingrove Park are great walks within the city, especially on a warm, sunny day. There is so much to see in the West End of Glasgow and it's a great area for bars and restaurants." - Andrew
Glasgow's West End is well-known for its beautiful architecture and bustling nightlife and is particularly popular with University of Glasgow students who have the benefit of their campus being right in the thick of the action.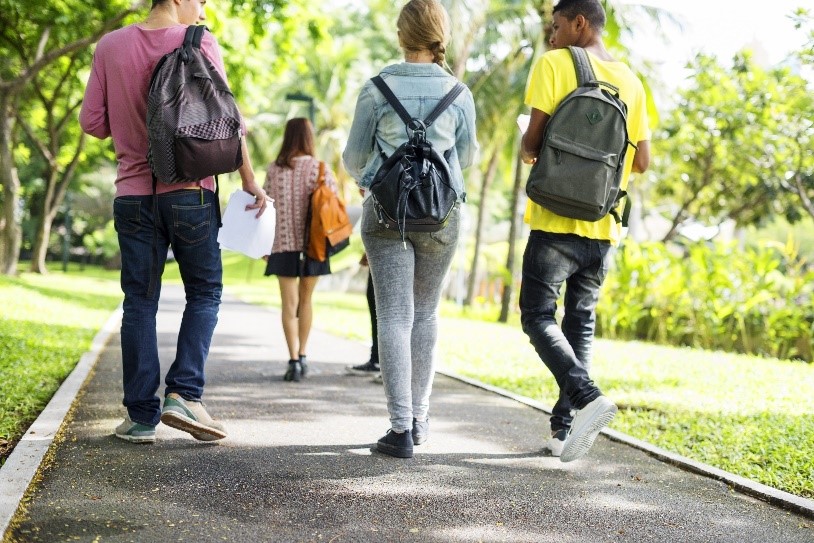 Glasgow Botanic Gardens and Kelvingrove Park are a pleasant 10 minute-ish bike ride away from Canvas Glasgow and are two of the West End's prized possessions.
Both sit at different points on the River Kelvin. Both have acres of green space, with well-kept lawns and paths to casually stroll around. And both make for perfect surroundings for a study break.
If you're going to choose one purely for relaxation, the Botanic Gardens is the more serene. If you want somewhere with lots of things to see and do, Kelvingrove Park has a skate park, tennis courts and a bowling green. It also houses the Kelvingrove Art Gallery and Museum, which is home to Renaissance art, taxidermy and Egyptian artefacts.
As Andrew says, there's so much to see in the West End of Glasgow and, like any big city, the fun is in walking around and discovering things for yourself.
But if you're going to start somewhere, make it Kelvinbridge. The area was named as one of the 'Top 50 Coolest Neighbourhoods in the World' by Time Out in 2019 and, let us tell you, it's lost none of that coolness two years since. Look out for the cafés and Roots, Fruits & Flowers organic deli close to the Kelvinbridge itself.
As the so-called 'main artery' flowing through the West End, Byres Road is the perfect contrast to the peace and quiet of the green spaces in the area and is always buzzing with energy. This is the place to be for shops, cafés and restaurants.
Don't neglect the side streets though. The Lanes — Aston Lane and Hidden Lane — are vibrant creative places with quirky independent bars, charity shops and vintage shops that are big favourites with students in the city.
Choose life (in Glasgow)

Great coffee, top takeaway food and inspiring places to soak up life as a Glaswegian, the university students of Glasgow have played a blinder (and saved us turning this post into the Yellow Pages).
Get out there on foot, bike, bus or subway to sample these delights and make some discoveries of your own along the way.
And please take notes, we may be coming to you for recommendations next.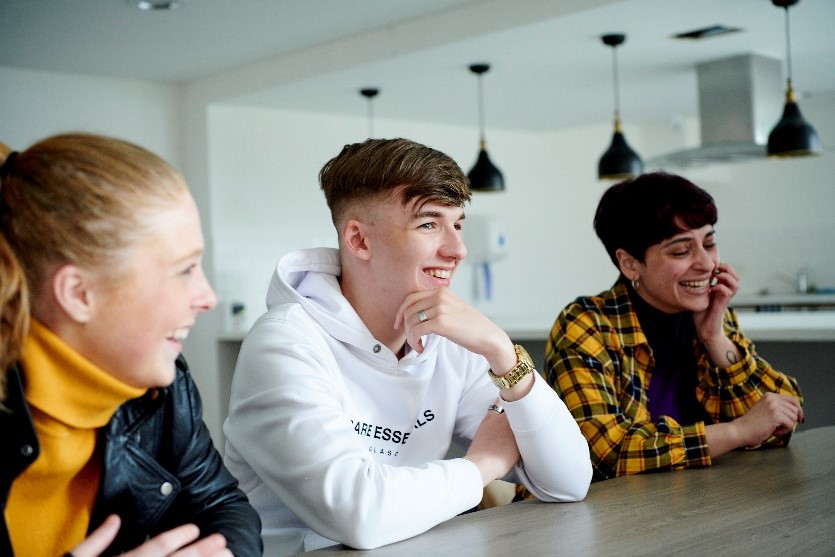 Student life in the home of football
Wembley — the home of football. Where the biggest games in domestic football and some of the biggest games in the world are played, and where the NFL, big-time boxing and A-list musicians all rock up to for show-stopping spectacles. If a live event is box office, Wembley is where it's at.
Read more
Get to know where to go as a student living in Walthamstow
With great transport links to London Metropolitan University (15 minutes away), UCL (20 minutes away) and King's College London (30 minutes away) as well as many other London universities, a vibrant and diverse community, hundreds of independent businesses and a giant nature reserve, Walthamstow is the place to be for students in the capital.
Read more