With great transport links to London Metropolitan University (15 minutes away), UCL (20 minutes away) and King's College London (30 minutes away) as well as many other London universities, a vibrant and diverse community, hundreds of independent businesses and a giant nature reserve, Walthamstow is the place to be for students in the capital.
And at Canvas, you're in the thick of it — a few metres from the Victoria Line at Blackhorse Road tube station and a short walk from Walthamstow's many great food spots, shops and open spaces.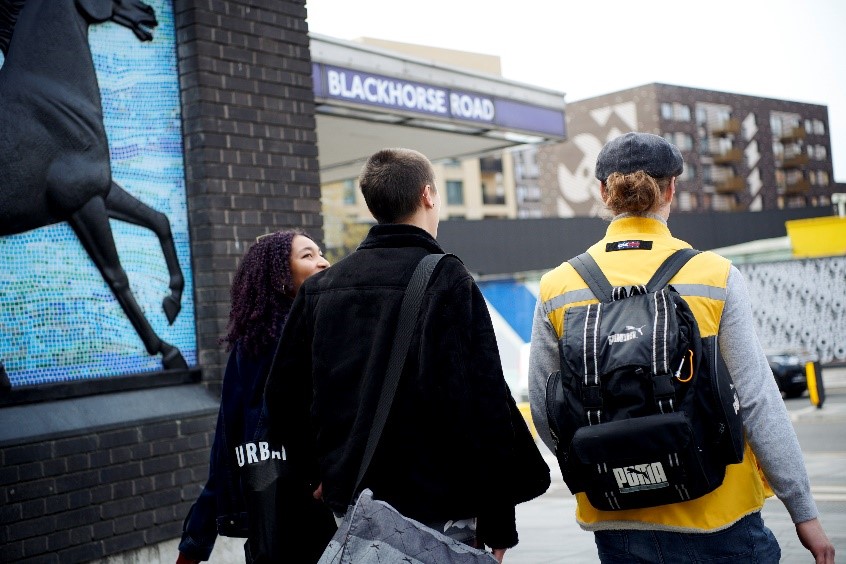 With the help of our man in the know, Canvas Walthamstow General Manager Akiff Rahman, let's take a little tour around the town and introduce you to some of our (and perhaps soon to be your) favourite places to hang out.

What's better than a coffee shop on your doorstep?
A coffee shop on your doorstep that's called Déjà Brew.
Even the staunchest of anti-punists would have to admit that Déjà Brew is great work.
Déjà Brew is one of those quaint little coffee spots that's so good you want to keep it to yourself but at the same time, you want to tell everyone how good it is.
It's got everything you'd want from a café: great barista coffee, a good selection of teas, freshly made pastries and cakes, a fine choice of wraps and positive vibes all-round.
Some say we based Canvas Walthamstow on Forest Road just to be close to Déjà Brew. We can neither confirm nor deny.

Blackhorse Lane

Blackhorse Lane is a partly residential, partly commercial street a few feet from your door. It's nice, but on the face of it, fairly ordinary — the kind of street you'd see in many other London towns.
So why on earth are we recommending it as a thing to do?
Because this is Walthamstow and there are treats to be found all over the place.
Walk a few minutes from your door along Blackhorse Lane and up a bit you'll find Krypton Komics, which is a treasure trove of over 250,000 comics and graphic novels. Everything from rare first editions and collectables to new releases and imported newsstand editions can be found in KK's meticulously organised crates. If you're into comics, this'll become like a second home.
Two more stops you should make on Blackhorse Lane.
First, the Local Honey Man, tucked away on Sutherland Road. The small, independent honey shop is run by an actual beekeeper and sells everything from pollen granules to jars of honey. All ethically sourced and all great for the breakfast plate.
Finally, Blackhorse Lane's very own microbrewery, Wild Card Brewery, for some award-winning beer and seafood treats. Although there are pubs closer to Canvas, there's something about the laid back, creative energy here that make it a place you'll want to call your local. And as it's less than 15 minutes away, that isn't too much of a stretch.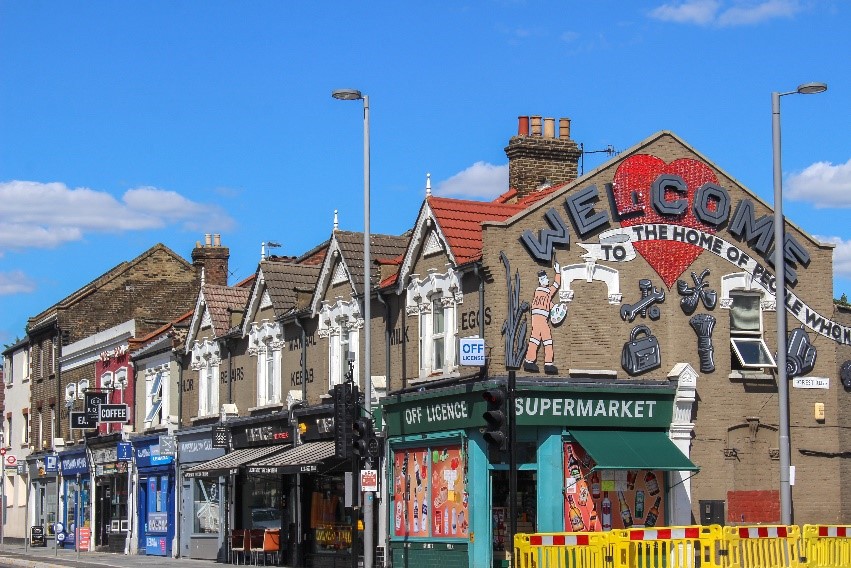 If you're looking for somewhere to go for a bite to eat with pals, take the 10-minute walk to Franzos.
We love it for chicken burger and Piri-Piri sauce-fuelled team lunches, but there are all kinds of street market-inspired options to choose from: classic beef burgers, kebabs, pittas, salads, cakes, ice cream, mojitos, the list goes on but we won't. Big portions, fast service, secretive flavoursome recipes that you can't stop craving, it's casual dining at its finest.

L. Manze

As you're an honorary East Ender now, it's only right that you embrace your newfound cockney heritage with a 15-minute walk down Blackhorse Road and Walthamstow High Street for pie and mash at L. Manze.
L. Manze has been serving up traditional pies since the 1920s, so they know how to please a crowd.
In what's now a hip and trendy part of London, it still oozes that old cockney charm and taking a seat in a booth, surrounded by white tiled art-deco walls, feels like stepping back in time. Once you've sampled the pies, you might want to move on to the jellied eels. You know what they say… when in London and all that.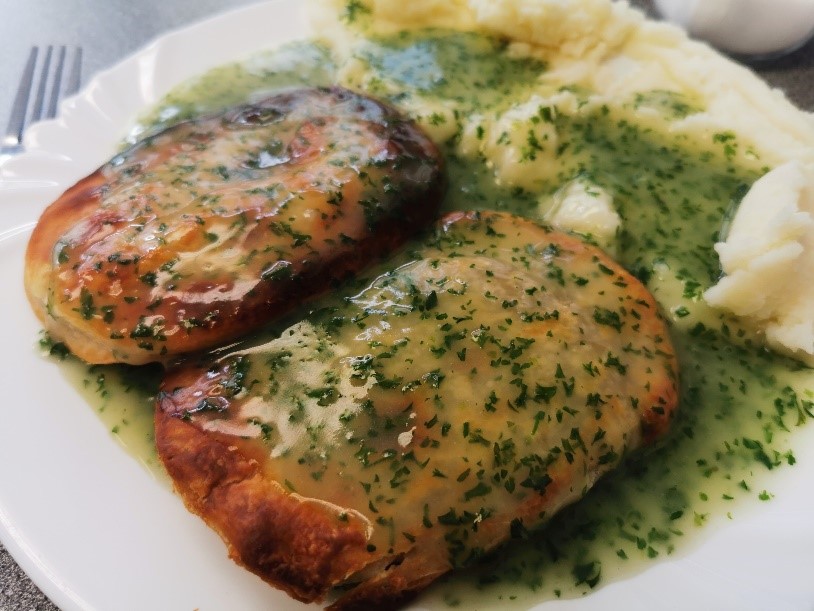 Carry on a few minutes down the High Street and you'll find yourself at Walthamstow Market, which is so classically East End it makes Eastenders look northern. It's diverse, vibrant, colourful and full of bargains.
And here's a fun fact for you: Walthamstow Market is the longest outdoor street market in Europe. Let's see your friends from other cities try to trump that.
What having such a massive market less than 20 minutes from Canvas Walthamstow means is that you can pick up all kinds of food and wares. There are 350 stalls selling everything from classic market staples like fresh fruit and veg, fish and homewares, to clothes, bags and secondhand books. It's open seven days a week too, so even on the days you don't need anything, you can pop along, grab a drink and soak up the atmosphere.

Only in Walthamstow could a junkyard in an industrial estate be a recommended place to go.
It's a half-hour walk (10 minutes by bicycle) away but God's Own Junkyard is worth the trip. Secret London describes it as a "psychedelic paradise of neon lights and vintage signs all hidden inside an unassuming warehouse in deepest darkest Walthamstow."
It's basically Soho in a building. You can easily spend a day going back and forth between the signs and props and the on-site café, The Rolling Scones (another stellar café name pun).
When you're not frequenting God's Own Junkyard, you'll find Ravenswood Industrial Estate site a good place to hang out. There are two breweries, Mother's Ruin gin palace, and The Blitz Factory events space, which serves up 2 for 1 cocktails, big-screen entertainment and even bigger tunes.

From a psychedelic paradise of neon lights to a natural paradise of reservoirs, trees, flowers and wildlife.
In a matter of minutes (it's 10 minutes from Canvas to the Wetlands visitor centre), you can go from vibrant town to being at one with nature. It's cliche, but this is the ideal place to get away from it all. Quiet, peaceful and beautifully scenic — a wonderful contrast to the frantic pace of London (and sometimes student) life.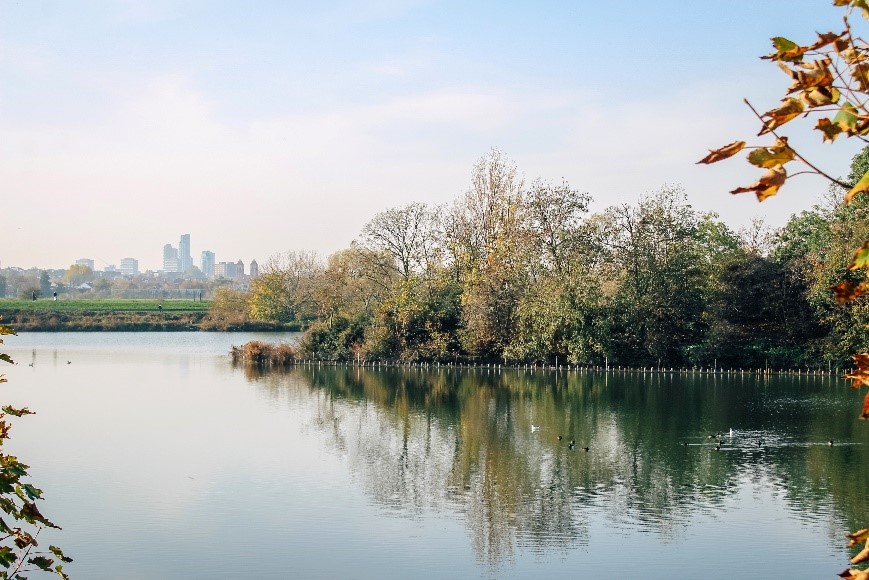 There's no place like Walthamstow

E17's most famous musical export, East 17 (no disrespect to Damon Albarn, Lethal Bizzle, Ian Drury or Fleur East), once sang: "Been around the world but there's no place like home (oh baby)". If the coffee, comics, beer, food, market, nature and neon signs aren't a ringing endorsement for university student life in Walthamstow, that most certainly is.
Coffee, food and walks in Glasgow: Canvas students' go-to places
Glasgow is a brilliant student city. Three world-class universities (the University of Glasgow and University of Strathclyde are within a few minutes walk of Canvas, and Strathclyde University is only 25 minutes away via public transport), lots of green spaces, great shopping, a glorious quayside and thousands of independent cafés, bars and restaurants.
Read more
Student life in the home of football
Wembley — the home of football. Where the biggest games in domestic football and some of the biggest games in the world are played, and where the NFL, big-time boxing and A-list musicians all rock up to for show-stopping spectacles. If a live event is box office, Wembley is where it's at.
Read more