Spooky season is in full swing and whether you've got a ghoulish fancy dress party lined up to paint the canvas red, or prefer to chill in with a horror flick and the lights dimmed... we've pulled together some inspo for how you can still make the most of October and celebrate Halloween.
🎃 party decor 🎃
Throwing the ultimate monster mash? Here's our top 5 must-haves to make sure you're celebrating in style:

1) PUMPKINS

Whether you want to show off your carving skills or keep it sophisticated with different size and colour displays, is it even a Halloween party if you don't have pumpkins? Here's our simple guide to carving the best pumpkin:


Choose a large pumpkin and use a sharp serrated knife to cut off the crown

Using a large serving spoon, scoop out the seeds and fibres and discard, then remove some of the flesh

With a sharpie, draw a simple outline of a face or spooky design on the pumpkin, then use a small serrated knife to start cutting along the outline - make sure to always cut away from you in case the knife slips

Pop a tea light (or battery operated option) inside the pumpkin, replace the crown and... voila! #SQUASHGOALS

2) SPIDER WEBS

Covering your space in cobwebs is the easiest way to decorate for a Halloween party. Order some ready made SPIDER COVERED COBWEBS or if you want to be extra creative and more sustainable, have a go at cutting your own webs from paper (essentially the spooky cousin of the paper snowflake).

3) CANDLES

The ultimate tool to creating a spooky atmosphere is: lights dimmed, candles on. There's so many different candle options when it comes to shape, colour and scent, plus you can be extra creative with the candle holders - why not try an empty wine bottle? We'd also recommend lighting them before your party for the authentic dripping wax look. If you're staying at Canvas, here are some BATTERY OPERATED CANDLES to try in your room instead of an open flame. 

4) TATTERED CURTAINS

While we wouldn't suggest ripping up your own curtains (that would be ultra committed) you can buy some cheap fabric from AMAZON to go to town on. Cut them, rip them, stain them - whatever makes them look the most shabby. Then you can hang them over your windows, door frames and... basically anywhere you want to create a creepy atmosphere.

5) GHOULISH GOODIES

This is the opportunity to get real punny with the drinks and snacks you serve, cos' who doesn't love a festive pun? These are our go-to's:


Dead velvet cake

Bloody Marys (with virgin options)

Black magic jelly

Candy apples

Monster munch

Pumpkin spiced cookies (basically anything pumpkin flavoured)


👻 DIY COSTUMES 👻
There's nothing worse than arriving at a Halloween party without a costume... so if you've not got your outfit sorted yet, don't worry, there's still time to assemble an eerie-sistible one. Here's our top 5 suggestions for last-minute costumes:

1) DEVIL

All you need:
A red and black outfit

A headband or hair clips with horns

A pitchfork and tail (optional)

Get a friend to wear an ANGEL COSTUME to really sell it
2) ZOMBIE

All you need:
A ripped top stained with tea or coffee and fake blood

Black ripped trousers

Dishevelled hair

Dark makeup (the more smudged, the better) - try out a ZOMBIE MAKEUP TUTORIAL if you're feeling extra creative

3) BURGULAR

All you need:
A black and white striped top

Black trousers

A black eye mask

A black beanie hat or some cat ears (if you're feeling punny)
4) SUGAR SKULL

All you need:
A colourful dress or suit

A flower headband or sombrero

Face paint - check out these different candy skull styles on PINTEREST to try out

5) MUMMY

All you need:
Bandages

Bandages

You guessed it... more bandages!


😱 netflix horrors 😱
Whether you want to be seriously scared or just enjoy a fright night of spooky fun, Netflix has a whole host of trick-or-treat films to check out this Halloween. With a mix of horror classics and newer releases, here's our top 5 picks currently available to stream:

1) THE FINAL DESTINATION

Alex Browning is embarking on a trip to Paris when he experiences a premonition... he sees the plane explode moments after leaving the ground. Alex insists that everyone get off the plane and 7 people including Alex, are forced to disembark. All watch as the plane actually explodes in a fireball. He and the other survivors have briefly cheated death, but will not be able to evade their fate for very long. One by one, these fugitives from fate fall victim to the grim reaper.

2) SLENDER MAN

Small-town best friends Hallie, Chloe, Wren and Katie go online to try and conjure up the Slender Man, a tall, thin, horrifying figure whose face has no discernible features. Two weeks later, Katie mysteriously disappears during a class trip to a historic graveyard. Determined to find her, the girls soon suspect that the legend of the Slender Man may be all too real.

3) PARANORMAL ACTIVITY 2

When the Reys move into their new Southern California home, little do they realise that the house is already occupied. After coming home one day to find the house in disarray, but with no signs of forced entry or robbery, they install a video surveillance system to catch the perpetrators. But nothing prepares them for what happens next.

4) MIDSOMMAR

A couple travel to Sweden to visit their friend's rural hometown for it's fabled midsummer festival, but what begins as an idyllic retreat quickly devolves into an increasingly violent and bizarre competition at the hands of a pagan cult.

5) CULT OF CHUCKY

Chucky returns to terrorise his human victim, Nica, who is confined to an asylum for the criminally insane. Meanwhile, the killer doll has some scores to settle with his old enemies, with the help of his former wife.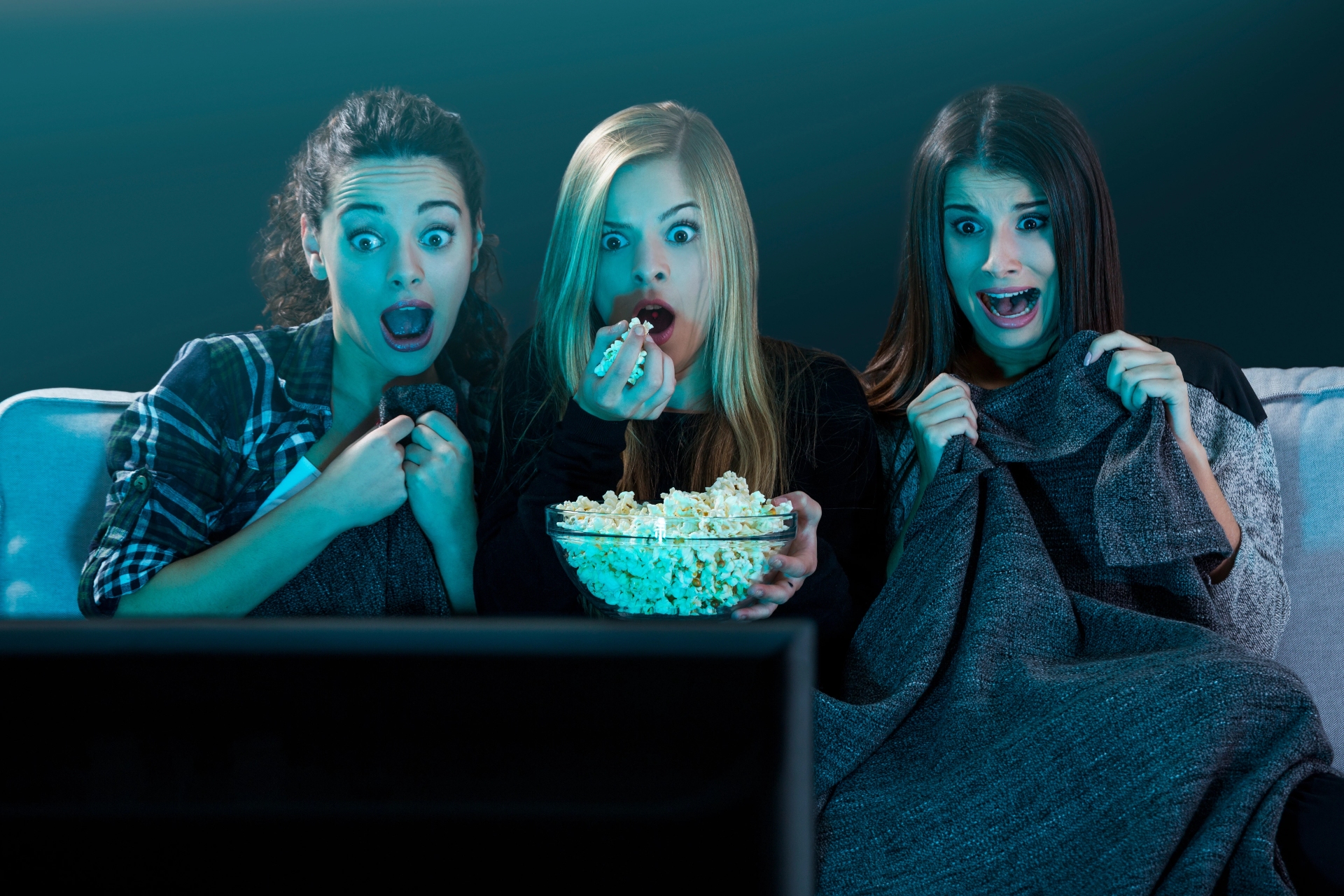 Make sure to check out your CANVAS EVENTS GUIDE to see how your property is celebrating Halloween. Or if you've got any other spook-tacular ideas that we might've missed, let us know @canvas_studentuk.
10 Handy Revision & Exam Coping Tips
Exam season will always be a stressful period of your studies, we can't argue that. But being well prepared for your exams is the best way to overcome stress and anxiety, and gives you the best chance of getting the grades you want and deserve. At Canvas, we care about our students' success and wellbeing, so while we can't take the exams for you, here are some useful tips on how to ace them.
Read more
Student life in up-&-coming Walthamstow
Step off the tube in East London's Walthamstow. You're in the heart of London, but a world away. What is this leafy wonderland, with its independent shops, artisan food and street art? It's peaceful but vibrant. Quietly cultured. It suits you. You can have good times here, achieve great things. You may even start calling it 'home'.
Read more