It's hard to put a finger on what makes Coventry great. On the one hand, it's got that big city buzz, with a multicultural population and something different going on every night of the week. On the other, it has those old town vibes, safe, peaceful and easy to navigate. It's historic but new. Traditional, but modern. Comfortable in its own skin, but always looking to evolve.
It's one of those cities that you appreciate more with every passing day and every new restaurant, bar, club, gig, green space and cultural spot you visit.
Now, some of these new places are easy to find. Coventry Cathedral (new and old) is on the doorstep of Canvas and Coventry University (which is right next door to us), as is the Herbert Art Gallery & Museum. Coventry Transport Museum is a 10-minute walk out of your door, through University Square.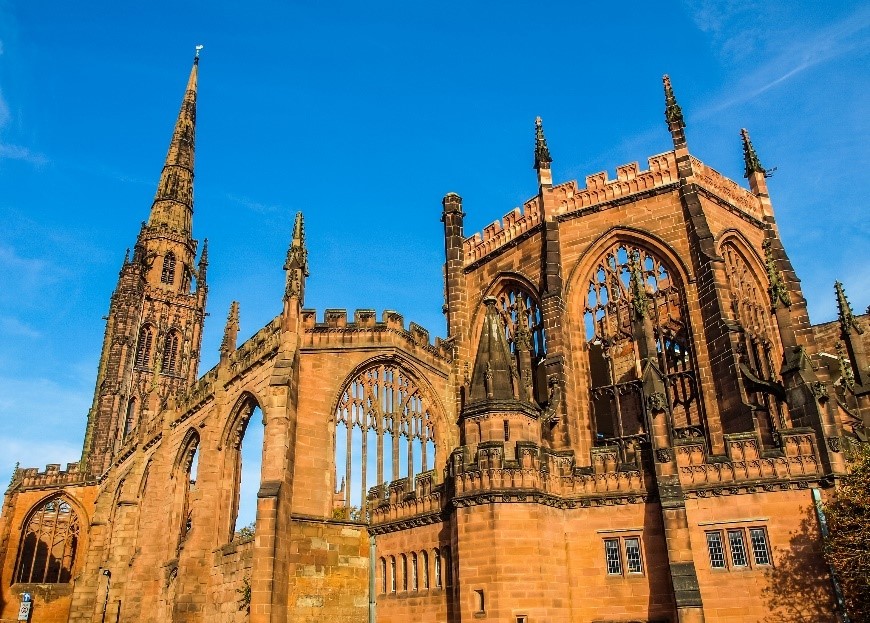 Keep walking for five minutes past the Herbert Art Gallery & Museum and you're in the heart of the city centre where you'll find all of the big-name stores, coffee shops and chain pubs.
These are all places you'll find in any Coventry city guide. And rightly so. We recommend having a wander around them all.
What we wanted to do, though, was dig a little deeper to shout out a few spots we think make Coventry the brilliant city it is for students at Coventry University (which, by the way, is right next door - a 2 minute walk!) and the University of Warwick (just 25 minutes away from Canvas via public transport).
To do this, we asked Canvas Coventry team member, Nicola Fletcher, for her top picks of places to eat, drink, socialise, dance and enjoy live entertainment — all within walking distance of Canvas.
Eating out

The 'in' place for Asian culture, Akbar's serves up the finest Indian cuisine — the kind that's so good it becomes part of your weekly routine.
The menu is packed with classic Indian dishes including old-time favourites, chef's specials and vegetable dishes suitable for vegans and vegetarians. What's also great about Akbar's is that it's more than a restaurant. Their first-floor bar and lounge, and outdoor terrace mean you can make a night of it. Enjoy your food downstairs, wash it down with drinks upstairs.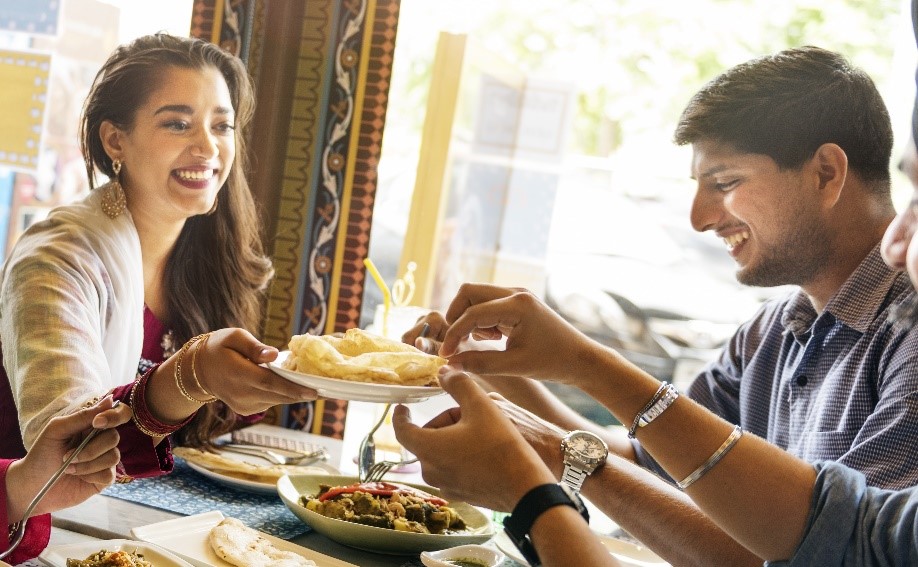 Cathedral Lanes Centre

The city centre has had extensive work done in recent years and Cathedral Lanes Centre is home to two of our favourite places for food and drinks. The Botanist being the first.
Think of The Botanist as a bar, restaurant and live music venue in the surroundings of a botanical garden that's inside an antique shop.
It's quite unlike any other place you'll eat or drink and it has a menu to match, with fruit, floral and herb-infused cocktails, hanging kebabs and botanist hot and vegan boards. Don't worry if you're not all of this other-worldly stuff, though. There are roast dinners, classic dishes, and extensive beers and gins to enjoy too.

A few steps away from The Botanist, but a world away in style and vibe, is Cosy Club Coventry, which (accurately) describes itself as having "like being at a terribly good house party, in a mansion, owned by a somewhat eccentric relative."
There are chandeliers, gold-frame artworks, wooden floors, mahogany walls, grand staircases and luxurious leather furniture. It's quintessentially British, but with menus that reflect the flair of its surroundings. A lovely spot for a catch-up with university pals or to take visitors.
Shopping out
Image credit: FarGo Village

Just when you thought you'd not find a more eclectic collection of places next door to one another than a botanical garden and an eccentric mansion house party, a 10-minute walk along Gosford Street brings you FarGo Village in Cov's creative quarter.
FarGo Village isn't somewhere you'd pop to for a few bits like you would a supermarket. It's a day out.
There are over 40 units, including a craft brewery, artisan food, vegan shop, print shop, book shop and a museum dedicated to Sgt Bilko. And more than 25 events a year ranging from vegan markets to peace forums.
It's like that mate's house you can go round to and make yourself at home, even if your mate is out and only her mum is in. You're happy and content here.
Going out-out

The Ricoh Arena isn't the only big-time gig venue in town. The Coventry Empire, which has long called Far Gosford Street home, is now even closer to your Canvas home after relocating to Hereford Street (close to Cathedral Lanes for those pre-gig drinks).
The Empire has a weekly lineup of themed nights, comedy clubs and tribute acts. It also attracts some of the biggest names in stand-up and music so there's no need to catch the train to London or Birmingham for the best gigs.
Image credit: Belgrade Theatre

Carry on a few minutes past The Empire and you'll find Cov's largest professional theatre (and, history fans, the first civic theatre to be built in Britain after the Second World War).
Here is where you'll catch the best touring and local drama and musical shows, as well as top comedy acts. They also run acting classes and a screen room showing independent and classic Hollywood films.
The Belgrade is a community-focused venue and is collaborating with Coventry UK City of Culture (that's right — Coventry is UK City of Culture for 2021. It's kind of a big deal.) on a number of events throughout 2021. Tickets are always fairly priced too. Most shows are under £20 and many are under £15.

As you'd expect with a booming student city, Coventry is well catered for in terms of nightclubs. JJ's, The Yard and Glamorous all offer a great night out, the latter two being Cov's top LGBTQ venues.
Kasbah is what you'd expect of a typical nightclub — themed rooms playing different types of music, weekly themed club nights, and big-name DJs and bands stopping by. But what makes it worthy of special mention is its Fresher's Week events. For a full week every September, Kasbah welcomes students to enjoy drinks and loud music. It's a good way to meet new people without having to worry about awkward small talk.
Recharging the batteries

As good as it is, a student life of dining out at Cathedral Lanes, shopping at FarGo Village and dancing to live music isn't sustainable. Sometimes you need to let the food settle, legs rest and bank balance replenish.
Fortunately, you've got a room and social spaces to help you do that at Canvas. But if you want to recharge the batteries outdoors, War Memorial Park is the ideal place to do it.
It's a half-hour walk (or 10-minute bike ride) away from Canvas, but the vast green spaces, manicured lawns and flower beds make it a great place to get away from it all at the weekend.
Enjoy a stroll around the circular footpath that takes you around the park, sunbathe on the grass, take a picnic or, if you're up for it, get a few mates together for a game of footgolf.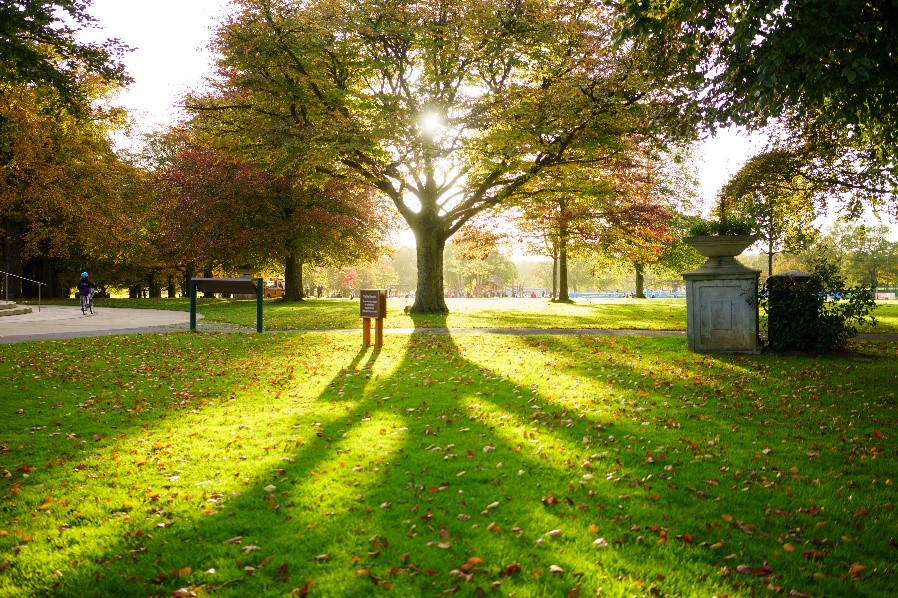 It all starts with Canvas

There you have it. Nicola's recommendations have you fed, watered and entertained, all without having to fork out for an Uber.
But what's also great about choosing happening places in vibrant areas is that you're bound to stumble across other things you love. Things you can recommend to us.
Because, as a university city, Coventry has it going on and Canvas is in the thick of it.